Who are we?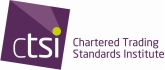 The Trading Standards Institute (TSI) is a not for profit professional membership organisation established in 1881. It represents Trading Standards Professionals in the UK and overseas in local authorities  the business and consumer sectors and in central and devolved Government.
Trading Standards Professionals have regulatory responsibility for a wide range of consumer protection legislation including specific tobacco control legislation.
TSI is responsible for providing specialist advice and guidance to professional staff; promoting good practice; influencing policy and leading partnering initiatives to enhance the reputation of regulatory services in this field of activity.
The Department of Health's overall purpose is to ensure better health and well-being, better care and better value for all. We have responsibility for standards of health care in the country, including the NHS. We set the strategic framework for adult social care and influence local authority spend on social care. We also set the direction on promoting and protecting the public's health, taking the lead on issues like environmental hazards to health, infectious diseases, health promotion and education, the safety of medicines, and ethical issues.
Our work in setting direction includes:
Strategy
Policy
Legislation and regulation
Allocating resources
The NHS operating framework
Local Area Agreements
HMRC
Our purpose is to make sure that the money is available to fund the UK's public services. We also help families and individuals with targeted financial support.
We collect Tobacco Products Duty in the UK and advise our customers and partner agencies on liability of products. Together with partners, such as Trading Standards and UK Borders Agency, we detect and seize illicit tobacco and punish those who smuggle and deal in such products.
If you want to know more about HM Revenue & Customs visit www.hmrc.gov.uk
If you want to find out more about Tobacco Products Duty - read the HM Revenue & Customs Public Notice 476 Tobacco Products Duty, which is available on our web site www.hmrc.gov.uk.
If you want more detailed advice on tobacco products and tax - Speak to HM Revenue & Customs National Advice Service 0845 010 9000.
If you have information about people you believe are dealing in tobacco products that are not carrying the correct tax - ring the Customs Hotline on 0800 59 5000